We had a chance to particpate in "Ethan's Run". It was so great to see everyone out in honor of "Ethan" and for raising awareness for kids born with heart defects. Great job Heidi - you did such a great job!!!
Katie, Baylie & Carson
Molly and her family came out too to walk!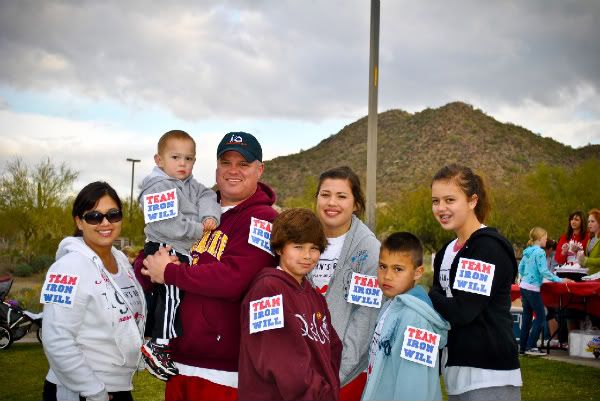 "Team Iron Will" - we walked for Will!
Will was born with Hypo-plastic right heart. He has L-transposition, tricuspid atresia, double-oulet of the right ventricle. In other words - he only has one ventricle. He tried to self-correct his heart by transposing his heart. His surgery was the "Fontan"
I loved watching all the kids run! Look at this way cute smile of Will's!! LOVE IT!!
Several families that walked in honor of a child that they lost to this type of defect. 1 of 100 kids are born with CHD. I truly felt that our situation with Will was so much more effected because we knew before he was born what he ws going to be born with. I wish they would screen for this for every pregenant mom!
Walking with the Picketts!
Overall best score winner sitting with all the "Heart Kids" I'm laughing at how Will is looking at him!